Our Mission
1159 South is dedicated to significantly improving the economic conditions of low-income people, housing conditions and appearance of distressed places, and sense of community in south Springfield, Ohio through targeted investments in people and places.
Our Vision
1159 South envisions a revitalized south Springfield, Ohio where seniors, families, young adults and children thrive.

We see community-based small business expansion, job creation, increased employment, and reduced poverty.
We envision a community-driven transformation of neglected places and spaces shining light on the historic beauty and family-friendly village atmosphere that are authentic to south Springfield, Ohio.
Overall Target Area — Southwest Springfield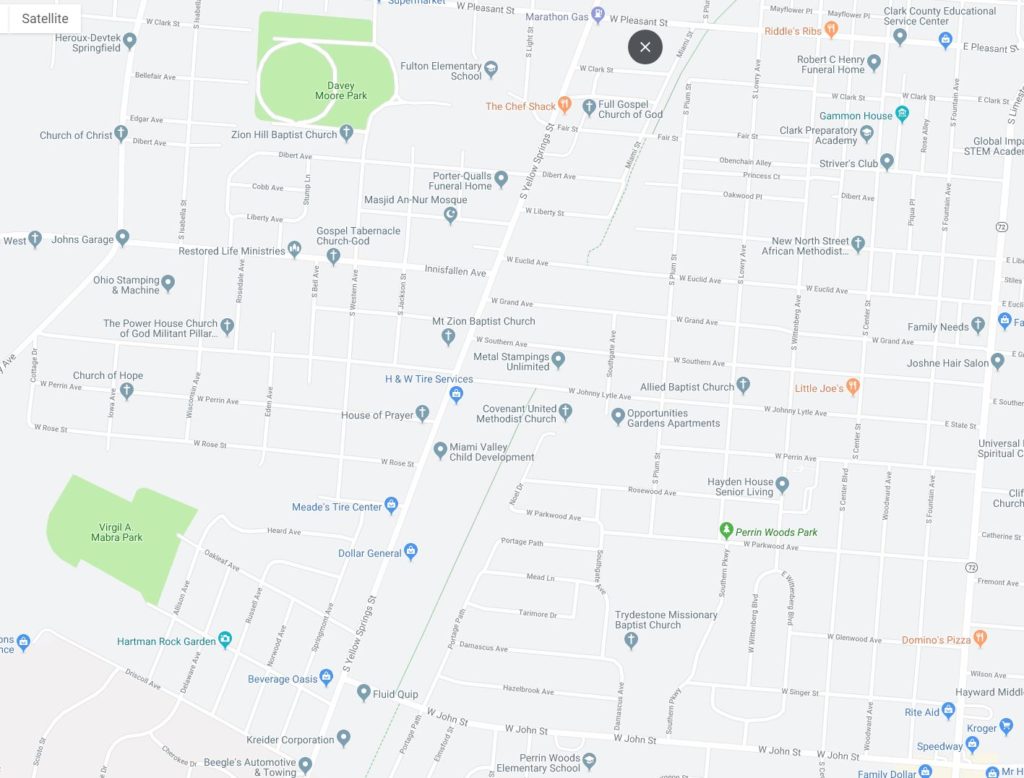 Initial Target Area
1159 South is focusing its initial work on the area from W. Pleasant to W. John between S. Limestone and S. Yellow Springs St. According to the most recent U.S. Census data, approximately 6,500 people, mostly African-American, live in this area.
For research, data, and statistical purposes, the initial target area includes:
Census Tract 2.0 (W. Pleasant to W. Grand)
Census Tract 11.01 (W. Grand to W. Parkwood)
Parts of Census Tract 11.02 (generally W. Parkwood to W. John St.)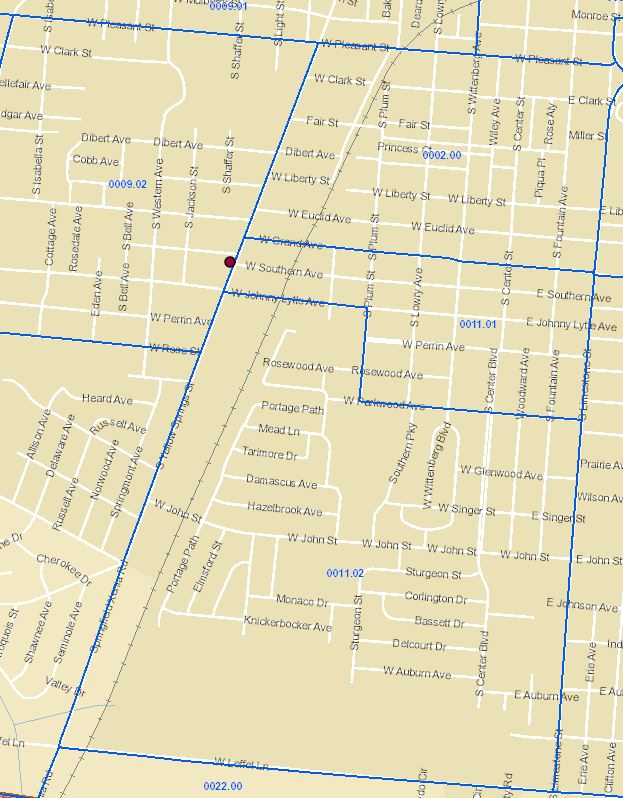 The red marker above pinpoints the organization's namesake, 1159 S. Yellow Springs St.